Filter Content
2018 February
Head Teacher's Welcome February 2018
Dear Parents, Guardians and Carers
As February draws to a close, I am pleased to inform you of the success of our first Holiday Club at school during the holidays hosted by Atlas Camps. I heard many tales of what the children were doing and it has been agreed that the club will be available during the Easter holidays. We will be sending out booking forms nearer the time.
With the weather warning issued recently, it was with reluctance that I decided to postpone the Year 1 trip to Warwick Castle and the Year 3 trip to Bishop's Wood Centre. I made this decision to ensure that all the children were safe and also to ensure that staff not being able to come into school would not impact unduly on trips. As soon as we have arranged new dates for these trips, we will let you know.
We like to offer the children exciting experiences and I would like to thank parents for their contributions to these trips, as without this, the trips would not be able to go ahead.
We will be celebrating World Book Day on Friday 2nd March and I am sure there will be lots of interesting book characters on display!
Our library renovation is in full swing and the grand re-opening is scheduled for 4th May and we have an author visiting.
Our extra curricular activity clubs are in full swing and Year 4 are invited to try out gym club on a Monday. Places are limited and will be allocated on a first-come first-served basis.
We have decided to offer children the opportunity to come into school after 15 minutes outside after lunch so that they can warm up as the weather is so cold.
Our Wrap Around Care, starting at 7.30am for breakfast club and extending after school until 6.00pm. Information is available on the website and bookings can be made directly with the school office or by email to club@linden.gloucs.sch.uk.
With thanks for your ongoing support,
Angela Jarvis
Head Teacher
| | |
| --- | --- |
| Date | Event |
| Friday 2nd March | World Book Day |
| Tuesday 6th March | Change 4 Life Festival |
| Wednesday 7th March 2pm | Dance to Fitness - parents invited! |
| Tuesday 13th March time to be confirmed | Year 5 Poetry Performance |
| Wednesday 14th March | Coffee Morning |
| Wednesday 14th March | Dance to Fitness - parents invited! |
| Thursday 15th March Class 10 | Shakespeare Festival |
| Tuesday 20th March | Year 1 Multi-Skills Festival |
| Wednesday 21st March | Dance to Fitness - parents invited! |
| Monday 26th March | Year 5 Music For Youth Concert |
| Monday 26th March 2.00pm | Year 4 Science Fair |
| Tuesday 27th March | Parents Evening |
| Wednesday 28th March | Parents Evening |
| Wednesday 28th March | Swimming Gala |
| Wednesday 28th March | Coffee Morning |
| Wednesday 28th March | Dance to Fitness |
| Thursday 29th March | Last Day of Term |
| Friday 30th March to Sunday 15th April | Easter Holidays |
Year 2 have had a visit from the Wilson Gallery in Cheltenham. We have learnt all about the life of Edward Wilson, a local explorer who was one of the first English men to reach the South Pole in 1912!
Year 2
Mathletics will be relaunched over the next few weeks and we will be exploring the new features together. It is a safe, challenging and fun way for children to continue their Mathematics learning whilst being guided and monitored by their class teacher. More information will be available soon…!
Some of the children in Key Stage 2 have been introduced to Times Tables Rockstars. This online Maths resource is an excellent way for the children to safely practise their times tables and compete against others. We are hoping to roll it out further across the school.
We would like to invite Year 4 parents to our Science Exhibition on Monday 26th March 2018 at 2.00pm. On display, will be a range of exhibits showing all the work the pupils have been doing this term.
Year 4
Class 9
Class 10
Class 11
The pupils all celebrated Safer Internet Day by doing different activities in class. #SID2018
Year 4 Trip to "We The Curious"
Year 4 had a brilliant time at "We The Curious". The pupils had the opportunity to do lots of different hands-on experiments.
Year 4
Dance To Fitness - Come & Join In!
We would like to invite you to come and join in with the Dance Club every Wednesday at 2.15pm. Please call the office to reserve a place!
SZapp
Learn how to install the app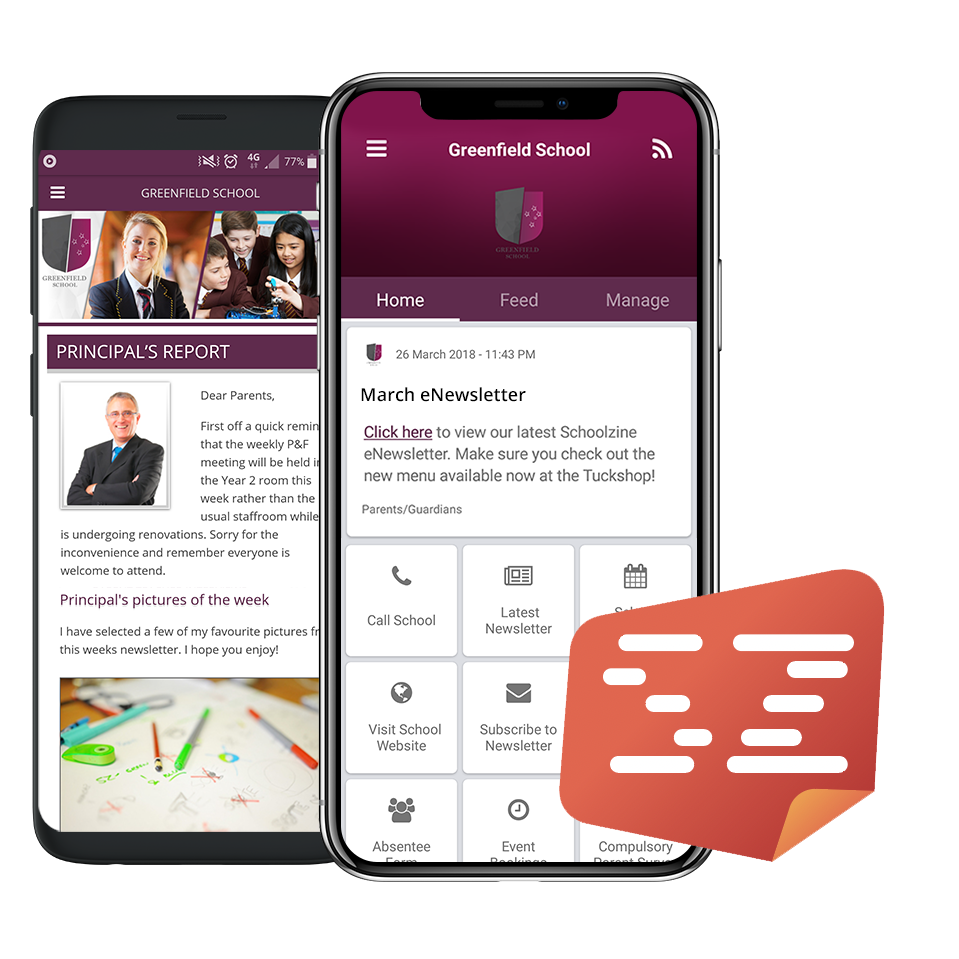 Apple Devices:
On your device, open the App Store.
Search the App Store for SZapp.
Download and install SZapp.
Android Devices:
On your device, open the Play Store.
Search the Play Store for SZapp.
Download and install SZapp.
Find your School
Select your school's region.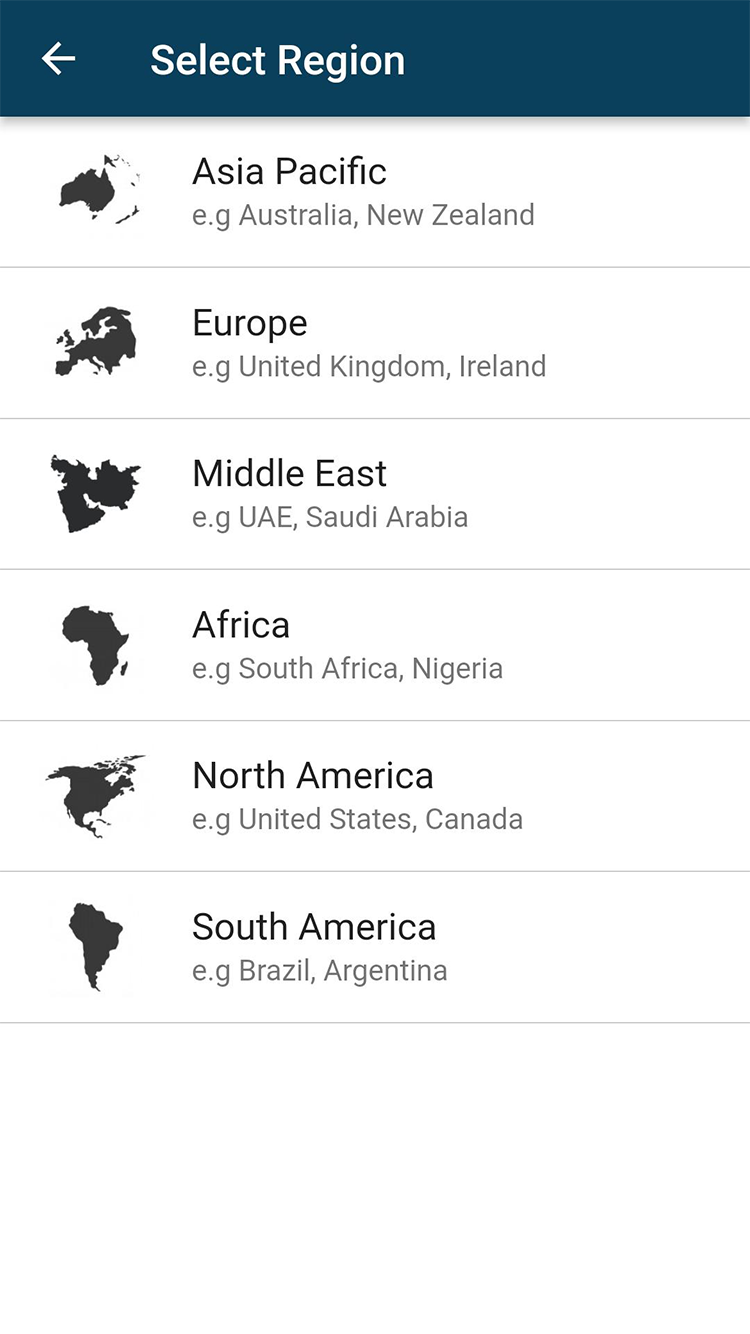 Search for and select your school.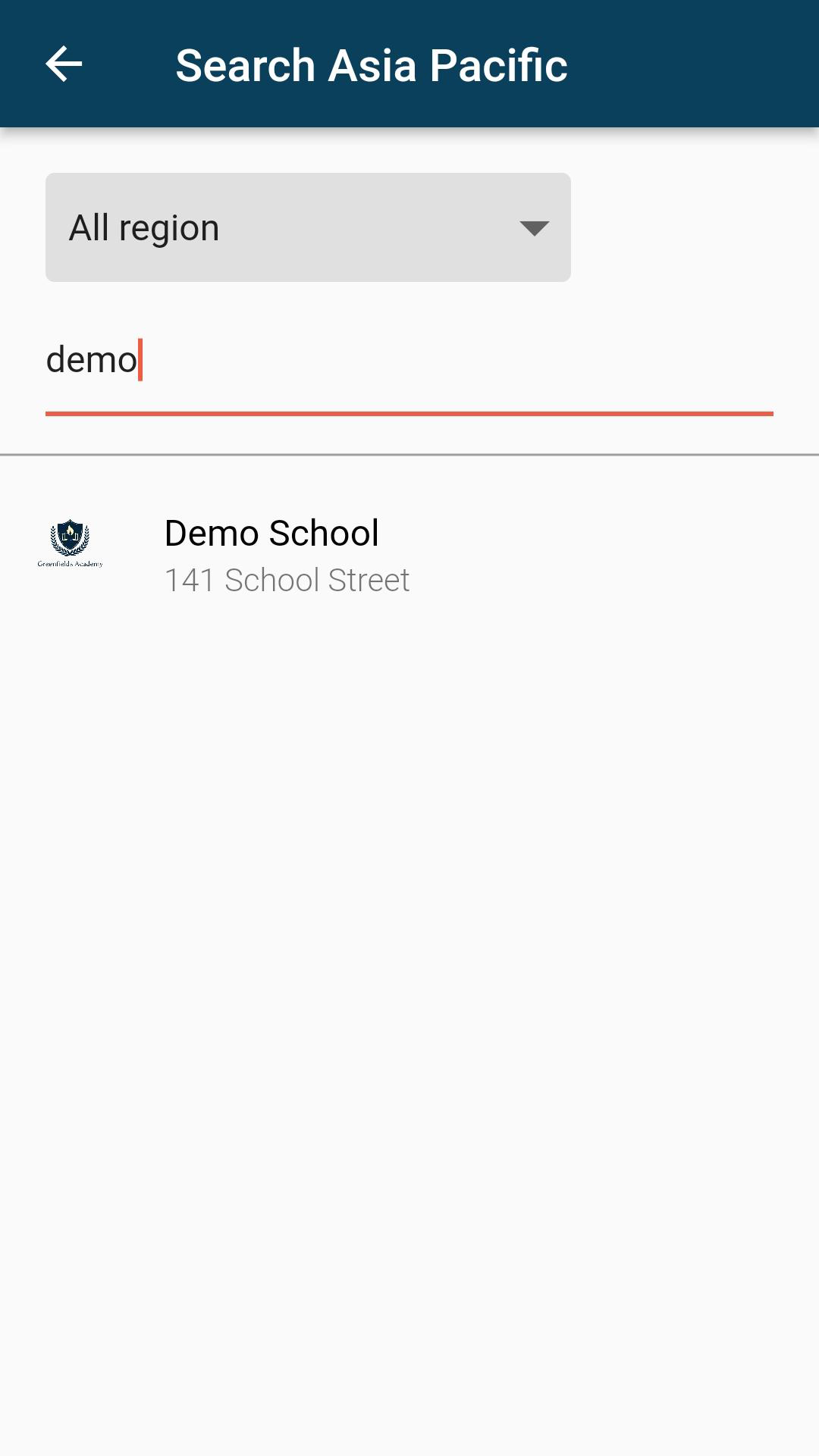 Register a User
Before you can add your school, you will need to register.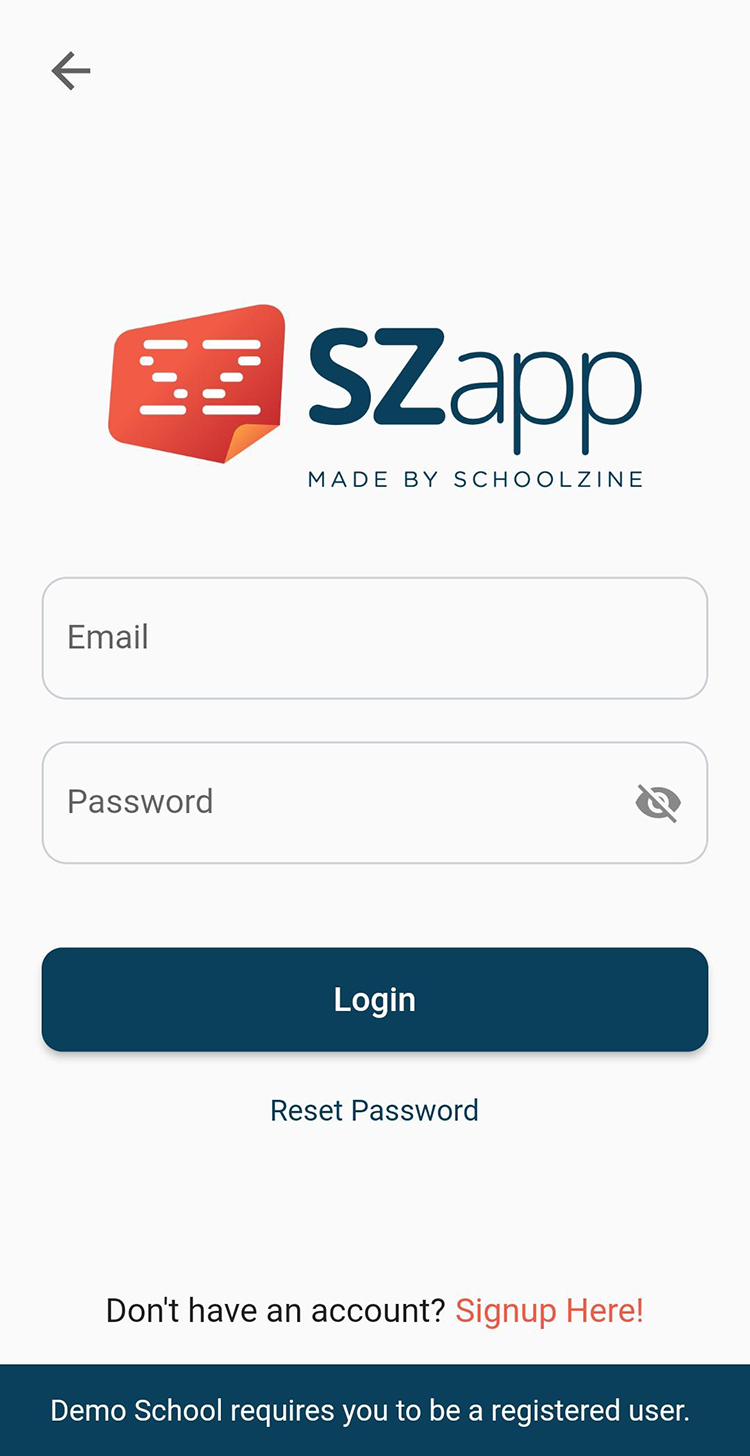 Enter your email and name.
Create your password.
Confirming your Email Address
Once registered you will be sent an email to confirm your email address. Open your mail program and click/tap the URL to confirm.
Upon completion, you will then be shown a confirmation screen.
Allowing Permissions
Upon installation of the update, you will be asked to allow access to storage on your device. This is required to ensure that SZapp can access the necessary files to store crucial data on your device.
Please click the affirmative options on each pop-up.
Note: The pop-up message you see may differ depending on your device.
Managing Notifications
Choose which group/s you would like to receive notifications from.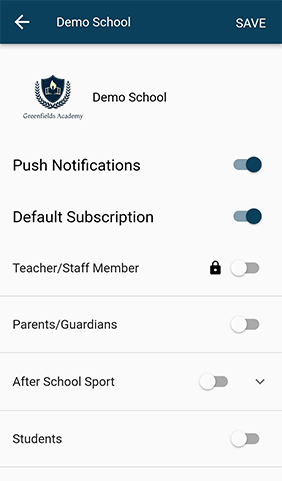 Groups with arrows indicate that there are sub-groups which you can join.
Home
The Home tab displays the most recent news item and links to important school information and tools.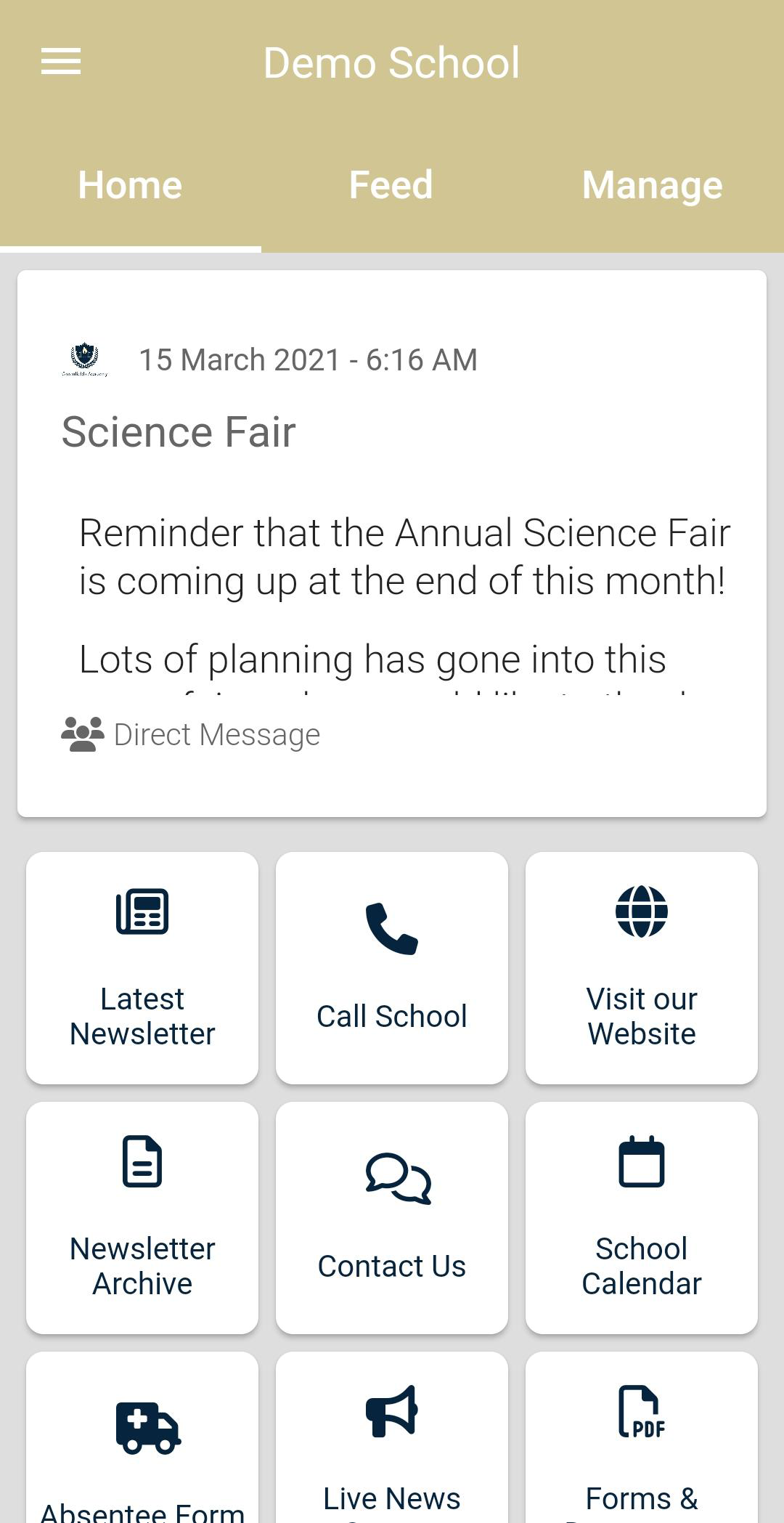 Feed
The Feed tab shows a summary view of all news items which you have subscribed to.
Manage
The Manage tab allows you to customise what information shows in your news feed and what push notifications you will receive.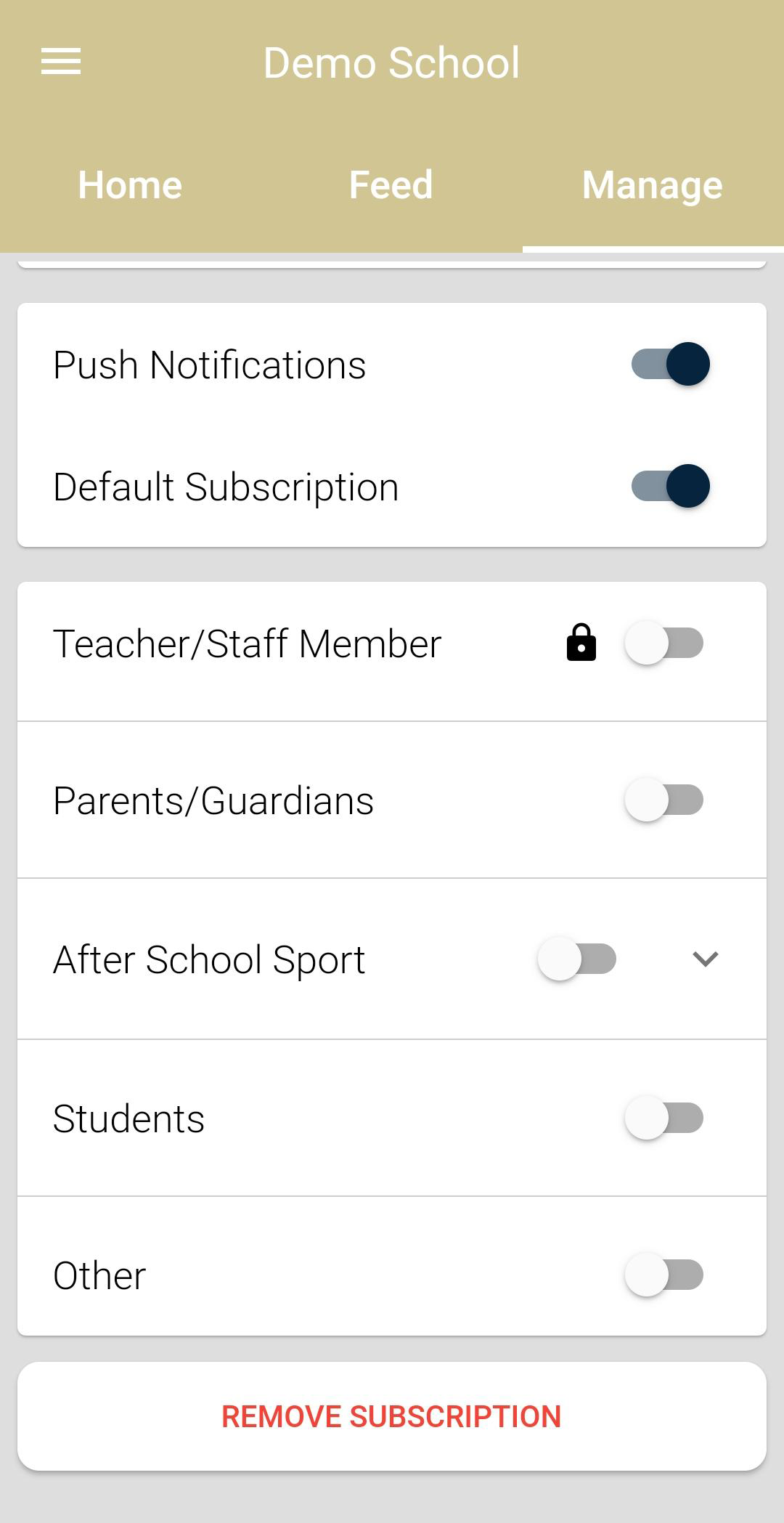 For more information please view our FAQs